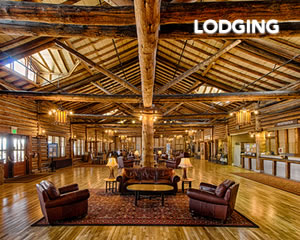 Lodging
What's the first step in making any getaway great? Find the ideal place to stay--a hotel, motel, inn or resort that will accommodate you in every sense of the word.
Start by accessing exactly what you'll need. Easy access to local attractions? Romantic ambiance? On-site features to entertain the kids? Consider certain practicalities, too--such as whether you'll require WiFi access and free parking.
Next, check out what different places have to offer in terms of rooms, facilities, menus, overall atmosphere. A smart lodging choice sets the tone for a successful trip.