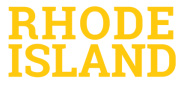 The leaves are changing and the clam cakes are cooking. Recognized as the Ocean State, Rhode Island offers the perfect destination for a fall getaway. Touting 400 miles of New England coastline, Gilded Age history and ample adventure, the state has something for everyone.

History buffs, step back into the Gilded Age with a visit to Newport's iconic mansions, home to some of the U.S.'s most notable properties. Activities are endless on and off the water, visit one of the 50+ museums, including the newly opened Sailing Museum in Newport. Head to Providence for delectable dining, or take a trip to check out WaterFire - the 1.5 mile stretch of fire lit river parks lining downtown Providence - with various seasonal festivals and ample outdoor art dotting the scenic landscape.

Visiting the state is easy with a direct flight from most major U.S. cities and a short "Rhode" trip away for those located in New England. Whether looking for coastal comfort or a city escape, luxury or budget friendly, the Ocean Sate welcomes all types of travelers.