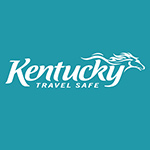 Travel Kentucky When you're ready to explore the great outdoors, there's no better place than Kentucky's expansive woods, waters and trails! Float, swim, fish or paddle in massive lakes, meandering rivers and clear streams. Hike and bike mountain trails, scale towering rocks or soak up sweeping views on dramatic overlooks.

Take a horseback ride through the forest, zip through a treetop canopy or hop on an ATV for a wild ride through breathtaking countryside. And when your day of play ends, pitch a tent to sleep under the stars or spend the night on a houseboat for a trip you'll never forget.

But the Bluegrass State is known for much more than just its gorgeous landscape. Make your way through Kentucky Horse Country, get to know bourbon at its source, and discover the roots of bluegrass and country music. Shop unique boutiques in towns big and small, marvel at world-class art, and savor the flavors of signature dishes and craft cocktails prepared by talented chefs and mixologists.

Ready to hit the road? Order your FREE Kentucky Official Visitor's Guide and start planning your outdoor getaway today!